One of the biggest joys of the last year has been all the notes of thanks I've received for recommending Ben Hatke's Zita the Spacegirl. Little emails, tweets, vines, instagram photos tagged to me, people stopping me in Starbucks. Pictures of kids holding up Legends of Zita the Spacegirl. Video reviews with kids saying how good the books are and thanking me for recommending them. Stories of little girls going to sleep clutching a volume. It's amazing, and playing a part in kids finding a story to inhabit fills me with a tremendous sense of joy.
A year ago when I started recommending age-appropriate comics and graphic novels for young readers, I had no idea that I would become a kind of hero to parents simply for recommending a very good graphic novel series. And Zita the Spacegirl is a very good graphic novel series. And it gets better with every volume. I cannot wait to hear how kids react to the final volume of the trilogy. It is a superb read.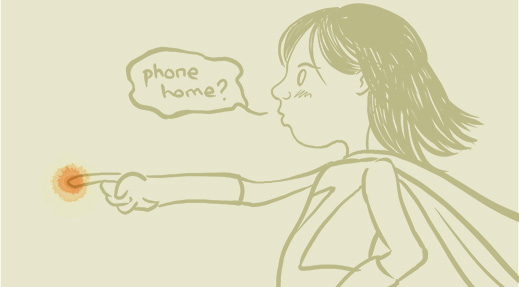 Not by Ben Hatke. Ben Hatke's Zita looks better.
But as much as I love hearing about how much these children love Hatke's books, the thing I love most about Zita the Spacegirl is how much my own daughter loves the series. Just as other children do, she has often been found sleeping with one volume or another of the series. Her fourth birthday party was themed around Zita. She renamed my wife Strong Strong, just because. She wants me and her to somehow learn to fly so that she can be Five and I can be Eight for Halloween next year. And that was all before she found out that a third volume was coming out (it releases 13 May, actually!).
Somewhere around Christmas, I told her the news: that the third and final book in the Zita series was coming in a few months. She was awestruck. She couldn't wait. And then I suggested the impossible—that maybe, if she worked really hard, she might be able to learn to read in time enough to read it to me instead of the other way around. And that was all it took. My four-year-old daughter has been alight the last five months trying to learn to read. She has "school" every day with her mother, learning letters, learning phonemes. I have been blown away by the determination Hatke's series has inspired in my daughter. She's reading sentences now and pointing out the names of stores on signs. At the beginning of April when I told her that The Return of Zita the Spacegirl would come out in a month, she asked if I could make it wait eight more months so that she could be totally and completely ready. She loves Zita's story so much that she's willing to put in an hour of work every day of her own initiative—just for the potential joy of being able to curl up with the book whenever she wants and not have to rely upon either another reader or memorization. I would love any book that could open the floodgates to the whole history of narrative excellence to one of my children. And so I love Zita the Spacegirl. Not only for the very cool little space adventure it is, but for the lifetime of Story that it has initiated for my daughter.
I cannot wait to see what she thinks of The Return of Zita the Spacegirl. And I probably can't even wait to hear what your children think of it. It's a thrilling read and one that will have fans bursting with excitement. I'm constantly promoting the book to parents of young children and, lately, right after I recommend Zita, I earnestly ask, "You have to tell me what your kids think of it!" Because I want to know. I'm that excited to play this small, small part in Zita's growing mythos.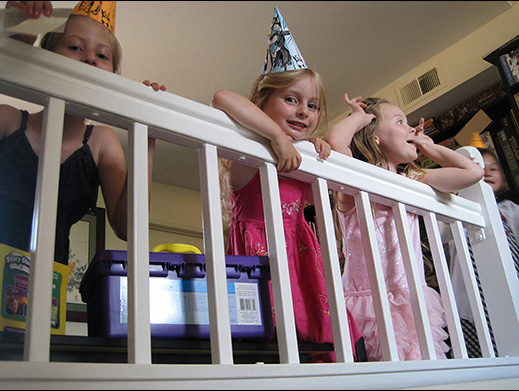 At the Zita & friends party
Art for Zita & Friends party hats
[Read my review of the first two volumes.]
The Zita The Spacegirl Celebration
This was written as part of the My Favorite Thing About Zita the Spacegirl tour. Here's a list of other entries from critics, librarians, teachers, and creators. (Will update as these are made available.)
Good Ok Bad features reviews of comics, graphic novels, manga, et cetera using a rare and auspicious three-star rating system. Point systems are notoriously fiddly, so here it's been pared down to three simple possibilities:
3 Stars = Good
2 Stars = Ok
1 Star = Bad
I am Seth T. Hahne and these are my reviews.
Support me by buying my art on Etsy
Review copy submission may be facilitated via the Contact page.
Browse Reviews By
Other Features
Popular Sections:
Best Books of the Year:
Other Features:
Connect
Comics by Seth T. Hahne